Housing Services
A Safe Haven offers a unique continuum of phased housing which consists of access to transitional, recovery home, supportive, affordable, senior and veteran housing. A Safe Haven owns and manages a network of over 40 locations and growing, located throughout Chicago and surrounding suburbs. All sites are designed to be safe, affordable, beautifully maintained and landscaped housing located near shopping, parks and transportation and other excellent amenities. A Safe Haven properties are professionally managed to provide people the opportunity to simply help them re-integrate back into appropriate housing in a supportive, friendly community that meets their needs and is affordable for them to sustain their recovery lifestyle for themselves and their families independently and long-term.
Transitional Housing
Interim housing is short-term housing that rapidly integrates people who are homeless into an appropriate 
living space.  These residences provide an intermediate step between homelessness and permanent housing without disrupting treatment and support.  Once in interim housing, this program is designed to connect clients to viable permanent housing within four months. A Safe Haven Foundation maintains a transitional housing facility with the capacity of 406 beds for 210 men, 69 women, and 127 children.  
Single men and women share same-sex rooms, while families are provided with their own rooms. Our residents can access meals, healthcare, laundry facilities, and a computer lab. Our Transitional Housing program provides case management services, housing, and meals—assisting clients in achieving self-sufficiency.  Generally, it takes less than four months to provide services to our residents, assess individuals' needs and connect them with viable housing.  However, this length may vary depending on an individual's progress and needs.
Eligibility:
Must be currently homeless or at risk of homelessness or at risk of homelessness and unable to afford other housing options
No record of violent, arson, or sex crimes
Supportive Housing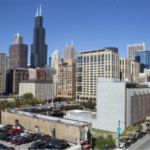 Permanent supportive housing combines shelter and supportive services to help clients live in a stable and productive environment.  When accepted to this program, residents have access to various services such as counseling, addiction recovery meetings, health services, and job training.  This housing also emphasizes residents living a social, healthy, and active lifestyle with various activities offered. Through the supportive services program, residents have access to an array of services. Counseling services and weekly forums addressing issues related to substance abuse and addiction are available for those in recovery from alcohol/drug addiction. Computer training instruction helps residents improve employment skills. In addition, assessments of residents' medical needs are also addressed by providing health screenings, annual flu shots, TB testing, diabetes testing, dental referral and referrals to physicians and specialists. We also provide referrals to outside services and transportation assistance.
Eligibility:
Must be homeless or at risk of homelessness
Senior Affordable Housing
At A Safe Haven we provide
affordable senior housing available to qualified candidates over 55 at various locations and growing throughout the Chicagoland area.  We are proud of the beautiful accommodations we make available to our residents located near shopping, school, jobs and more that allow people to build communities and social activities around their lifestyle and interests.  We provide 24 hour security, and professional services available upon request to ensure that all of our residents remain healthy, proud and positive members of their communities.
Eligibility:
Must be 55 and older
No children
Income restrictions may apply
For more information please email info@asafehaven.org
Affordable Housing
Independent living sites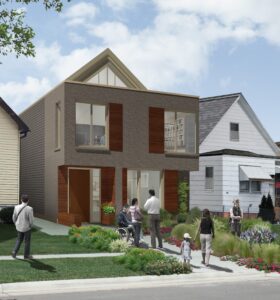 provide a mix of market rate and affordable housing for those with a stable income who may no longer require supportive services.  These options ensure that those with low income have the financial means to have their own living space.  Rooms come fully furnished with a wide range of amenities and rents.
A Safe Haven Foundation operates multiple sites with units varying from studios to four-bedrooms.  We accept Housing Choice Vouchers.  Supportive services are available.  Details on one of our residences can be found below.
Eligibility:
Must be at least 18 years of age
Income restrictions may apply
Units are for lease holder tenants only
No pets are allowed
Housing Choice Vouchers are welcome