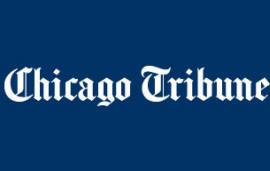 Safe Haven gives veterans a hand getting back to 'normal' life
Chicago nonprofit offers housing and job training to veterans struggling with transition
Dawn Turner Trice
Original Chicago Tribune Article
May 27, 2013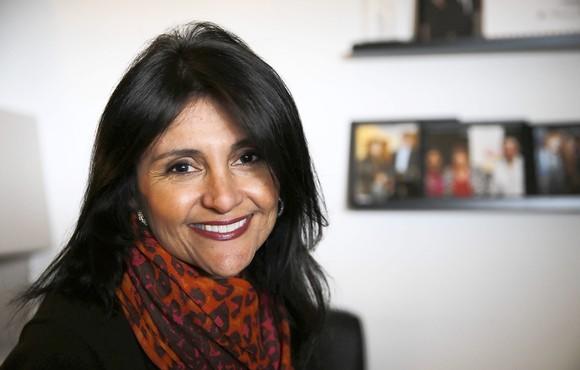 Neli Vazquez-Rowland believes that the best way to honor fallen soldiers is by supporting veterans who are struggling to make the transition back to civilian life.
Vazquez-Rowland is the co-founder and president of A Safe Haven Foundation, a nonprofit that has provided housing, job training and many other services to more than 44,000 people for nearly two decades.
Although the majority of the people served have been civilians addicted to alcohol and drugs, the organization also has helped thousands of veterans. But it wasn't until 2008 when Vazquez-Rowland learned that about 30 percent of Chicago's homeless population were veterans that she realized a lot more needed to be done.
She began by asking the veterans she knew why they didn't rely more on the Department of Veterans Affairs, where officials have said they want to end homelessness among vets by 2015.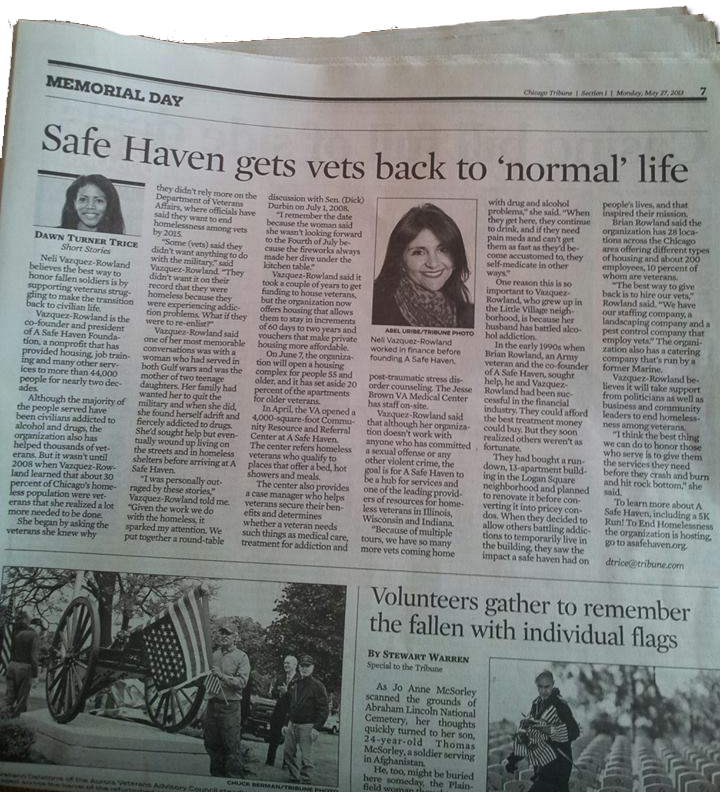 "Some (vets) said they didn't want anything to do with the military," said Vazquez-Rowland. "They didn't want it on their record that they were homeless because they were experiencing addiction problems. What if they were to re-enlist?"
Vazquez-Rowland said one of her most memorable conversations was with a woman who had served in both Gulf wars and was the mother of two teenage daughters. Her family had wanted her to quit the military and when she did, she found herself adrift and fiercely addicted to drugs. She'd sought help but eventually wound up living on the streets and in homeless shelters before arriving at A Safe Haven.
"I was personally outraged by these stories," Vazquez-Rowland told me. "Given the work we do with the homeless, it sparked my attention. We put together a round-table discussion with Sen. (Dick) Durbin on July 1, 2008.
"I remember the date because the woman said she wasn't looking forward to the Fourth of July because the fireworks always made her dive under the kitchen table."
Vazquez-Rowland said it took a couple of years to get funding to house veterans, but the organization now offers housing that allows them to stay in increments of 60 days to two years and vouchers that make private housing more affordable.
On June 7, the organization will open a housing complex for people 55 and older, and it has set aside 20 percent of the apartments for older veterans.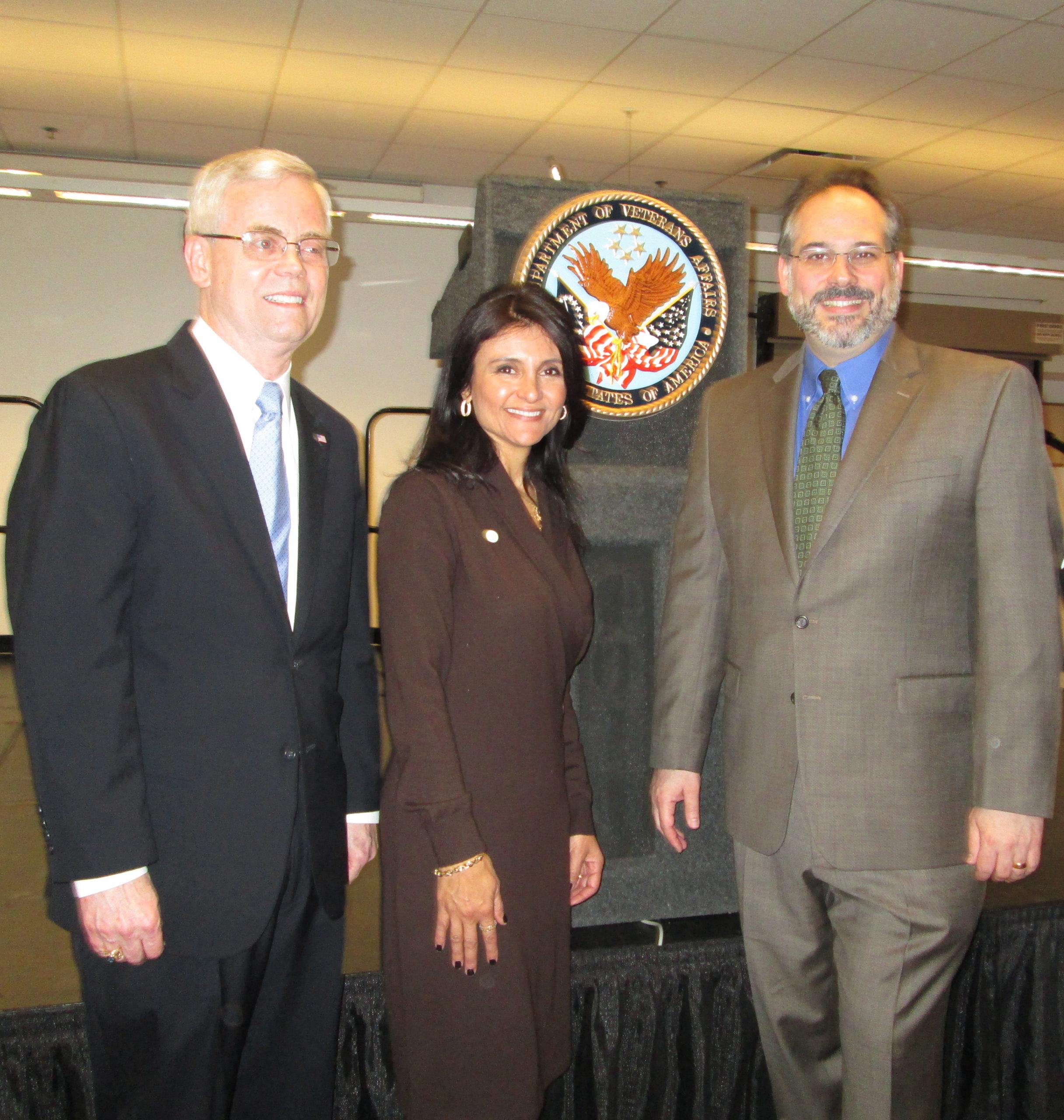 In April, the VA opened a 4,000-square-foot Community Resource and Referral Center at A Safe Haven. The center refers homeless veterans who qualify to places that offer a bed, hot showers and meals.
The center also provides a case manager who helps veterans secure their benefits and determines whether a veteran needs such things as medical care, treatment for addiction and post-traumatic stress disorder counseling. The Jesse Brown VA Medical Center has staff on-site.
Vazquez-Rowland said that although her organization doesn't work with anyone who has committed a sexual offense or any other violent crime, the goal is for A Safe Haven to be a hub for services and one of the leading providers of resources for homeless veterans in Illinois, Wisconsin and Indiana.
"Because of multiple tours, we have so many more vets coming home with drug and alcohol problems," she said. "When they get here, they continue to drink, and if they need pain meds and can't get them as fast as they'd become accustomed to, they self-medicate in other ways."
One reason this is so important to Vazquez-Rowland, who grew up in the Little Village neighborhood, is because her husband has battled alcohol addiction.
In the early 1990s when Brian Rowland, an Army veteran and the co-founder of A Safe Haven, sought help, he and Vazquez-Rowland had been successful in the financial industry. They could afford the best treatment money could buy. But they soon realized others weren't as fortunate.
They had bought a rundown, 13-apartment building in the Logan Square neighborhood and planned to renovate it before converting it into pricey condos. When they decided to allow others battling addictions to temporarily live in the building, they saw the impact A Safe Haven had on people's lives, and that inspired their mission.
Brian Rowland said the organization has 28 locations across the Chicago area offering different types of housing and about 200 employees, 10 percent of whom are veterans.
"The best way to give back is to hire our vets," Rowland said. "We have our staffing company, a landscaping company and a pest control company that employ vets." The organization also has a catering company that's run by a former Marine.
Vazquez-Rowland believes it will take support from politicians as well as business and community leaders to end homelessness among veterans.
"I think the best thing we can do to honor those who serve is to give them the services they need before they crash and burn and hit rock bottom," she said.
To learn more about A Safe Haven, including a 5K Run! To End Homelessness the organization is hosting, go to asafehaven.org.