RECORD TURNOUT: 3rd Annual 5k RUN! To End Homelessness, and both Grammy Award and Billboard Charting Artists Headlined Free Live Aid Concert in Chicago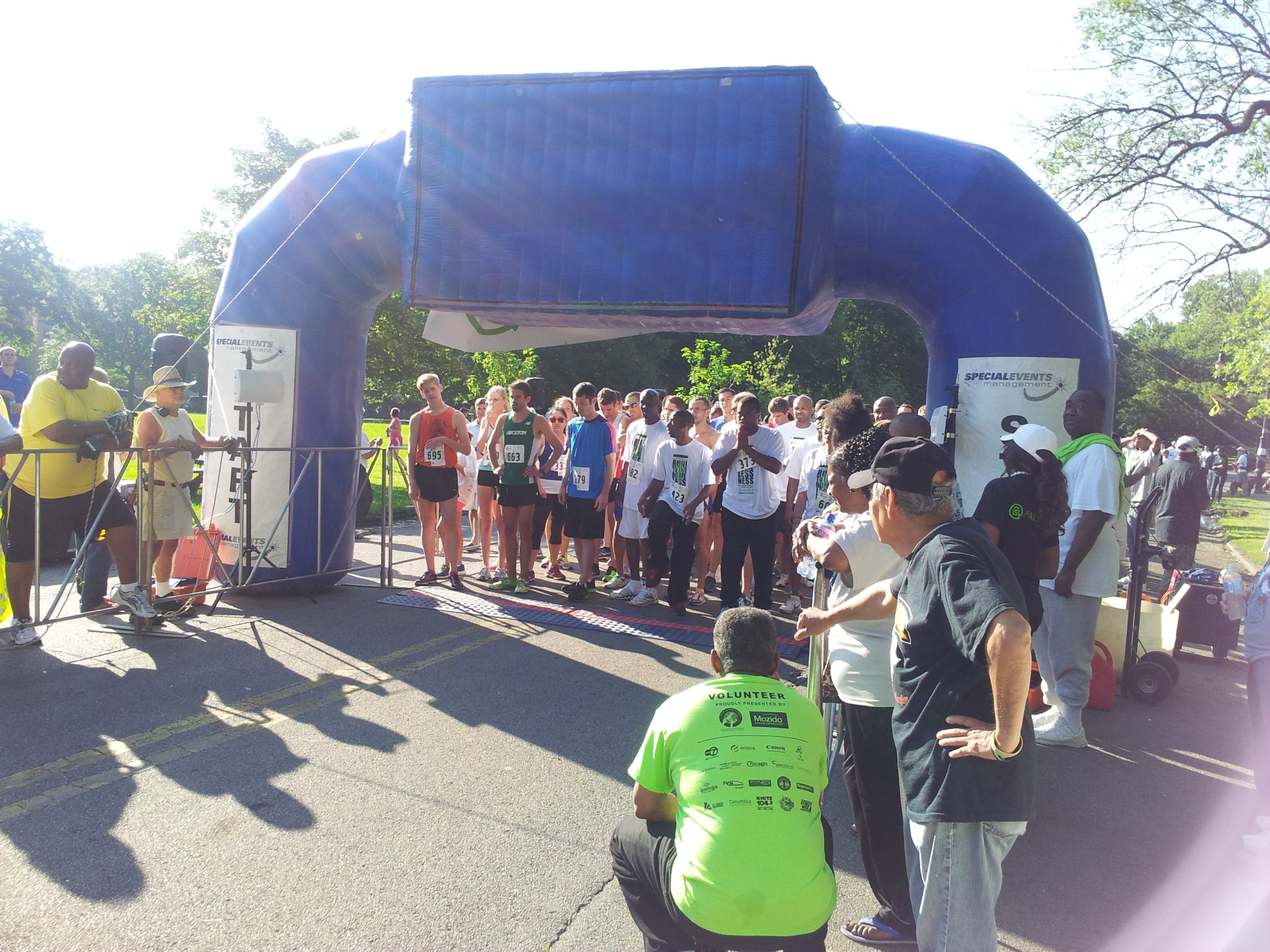 July 14, 2013, Chicago, IL— Chicago's A Safe Haven Foundation 5k RUN! To End Homelessness was a huge success! This year A Safe Haven had a record turnout of thousands for the organizations 3rd annual event. In addition to the charitable run and walk. This year the 5k RUN! To End Homelessness featured the largest prize purse for top five male and female fastest finishers for the official 5k run. The cash prizes were sponsored by both the presenting sponsors Maine based Liberty Family Foundation and California based Mozido. The prize purse attracted both professional and amateur athletes from around the world. The fastest male Chicago resident Samuel Vazquez (no relation to Vazquez-Rowland) runner recorded a time of 15:29.57 and went home with $3,000 in cash. The fastest female runner also went home with $3,000 cash prize Allie Walters: 19:20, third place winner and college student/athlete Moira McDermott:, placed 3rd at 20:51 and donated her prize money of $750 to A Safe Haven.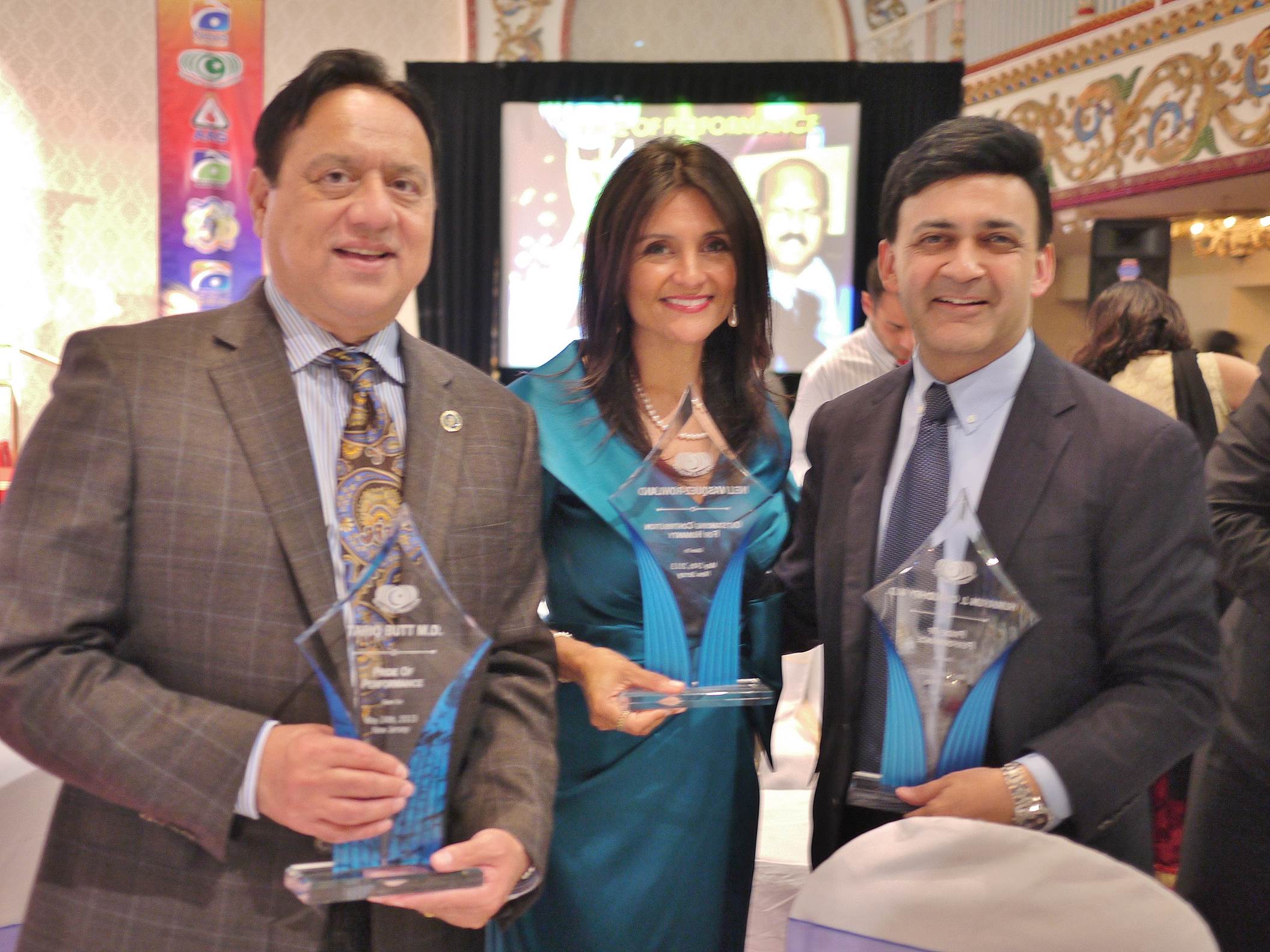 The event's free live aid concert showcase entitled "Music Revolution to End Homelessness."™ featured Grammy Award winning songwriter Che "Rhymefest" Smith and TL Williams a talented musician, singer and songwriter both collaborated with A Safe Haven residents and artists to create, record a song and event anthem called 'DREAM'™ which debuted with a live performance. 'DREAM'™ wowed the crowds and the singers indulged the audience and performed an encore performance! Based on the crowd's reaction, the song promises to garner future significant musical acclaim. Che's personal story of reuniting with his homeless dad who was lost for 25 years and with the help of A Safe Haven is now employed, made headlines this week in Chicago's Sun Times. The event also featured other top Chicago music legends and top bill board artists including Marshall Thompson of the Chi-Lites, Georgie Porgie singer, songwriter and producer who has worked with Brittany Spears, Madonna and many more, Yemi Marie 16 year old emerging artist and also fan favorite and returning artist Xochi and Sid "Phive10" Ruffin also performed. Sid "Phive10" Ruffin also served as event emcee. Special guest and New York fan favorite King Aswad, flew in to open the event.
"The Liberty Family Foundation is honored to have played a small role in the enormous efforts that A Safe Haven plays in changing people's lives. The Liberty Family Foundations motto is "Enriching Lives Globally through servant leadership" and A Safe Havens mission and endless commitment is exactly the type of organization we support! What a great day and tremendous event" said Rick Liberty, Director, Liberty Family Foundation.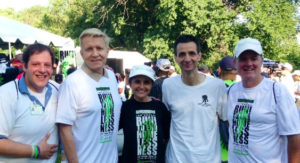 Community leaders and elected officials like Chicago Aldermen Joe Moore (49th Ward), Willie Cochran (20th Ward), Nick Sposato (36th Ward), Jason Ervin (28th Ward), Bob Fioretti (2nd Ward), Cook County Commissioners Dan Patlak (1st District Board of Review) Edwin Reyes (8th District) and Jesus Garcia (7th District), Arlington Heights Mayor Thomas Hayes and many others served on the event honorary host committee, collectively participated, spoke and supported and commended A Safe Haven for their work and their unique, comprehensive approach to solving homelessness at the root cause level and for helping thousands of Chicagoans achieve self-sufficiency in a sustainable manner. Chicago's Mayor Rahm Emanuel and Cook County President Toni Preckwinkle (D) both co-chaired the event.