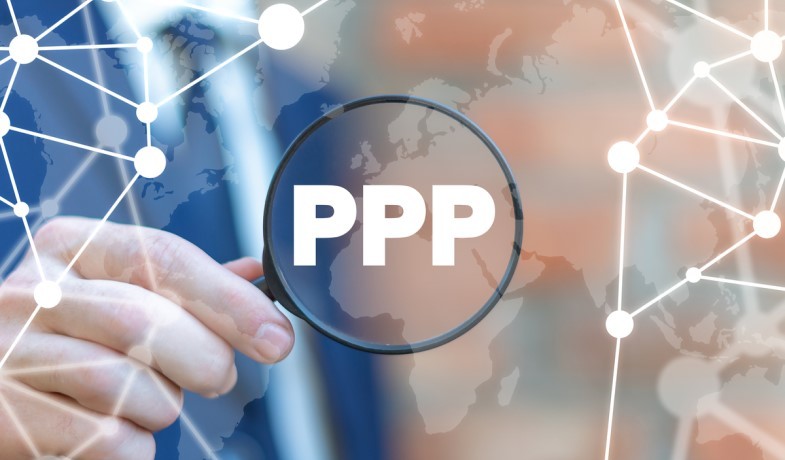 Public-private partnership to spur Opportunity Zone investment
The impact of the coronavirus pandemic has largely been measured in infection rates and the number of lives lost as a direct result of contracting Covid-19. The daily tracking and reporting of these numbers have been a grim reminder of how fragile life can be.
The pandemic also exposed how fragile the economic and health disparities are in some of our communities that have disproportionately been impacted by the rate of infection and death. These communities represent some of our most impoverished areas where unemployment and lack of access to needed services is rampant. In 2017, in an effort to stem the decline in these areas, the federal government designated many of them Opportunity Zones (QOZ) to encourage investments in economic development projects by providing tax breaks and waiving capital gains obligations in exchange for locking up their capital and making up to 10-year commitments.
Generally, many of the worse QOZs are located in disenfranchised urban settings that are riddled with vacant land, abandoned buildings and empty storefronts. Poverty, crime, and violence often plague these areas due to their lack of economic opportunity and viability. There persists a cycle of decades of decay due to the lack of investment in the communities, and investment is not readily pursued because of the decay. The designation of a QOZ was meant to provide financial benefits available to any investor in an effort to attract and bring economic opportunities to these areas; and, to strategically stop the downward spiral and reverse its course to stabilize them on many levels.
Investing in a QOZ can be a high-risk proposition, even for the most speculative type of investor. To be successful, it requires government leadership and support from the community. Unfortunately, many investors are often faced with a community opposition that is wary of their intentions, overburdened with unrealistic expectations, and experience a void in local government leadership that can help bridge the gap between the community and an outside investor. If these types of conditions are present, then conventional wisdom would be to avoid investing in QOZs completely, even with the incentives.
This leads to the question: Can Opportunity Zones help or hurt in our efforts to rebuild from the ground up some of our most disenfranchised communities across America?
The role of Opportunity Zones in distressed areas
Qualified Opportunity Zones were legislated to provide tax breaks designed to spur economic redevelopment in impoverished communities. These investment vehicles were to serve as a means for private equity to benefit from taking risks in these areas and help close some of the gaping holes in our systems that government clearly could not fill on its own.
Some of the harshest critics of the QOZ have expressed their concerns that this is just another tax avoidance strategy that helps the rich get richer, and downplay the possibility that the incentive has the ability for municipalities to leverage both private and public resources to help achieve sustained community economic development that creates an ecosystem of jobs, housing and social and economic stability to communities that have been mired in poverty, crime and violence. In focusing solely on the potential financial benefit to the speculative investor, critics may be overlooking and minimizing the financial risk they assume and the possibility of benefiting from the catalytic upside potential and the positive net effect these same investments may accomplish in improving the quality of life, safety health, employment and housing for those very same communities. To realize that goal, it requires the pragmatic cooperation of all stakeholders to work together to ultimately align their respective interests in achieving a balanced and sustainable independent economic engine that also meets the fundamental goals of the community.
Stabilized communities typically provide the basic framework and conditions that often lead to a lasting positive impact which results in better safety, health and academic achievement, expanded workforce, larger tax base and reduced long-term government dependence.
QOZ legislation was a high stakes bipartisan bet passed to allow tax benefits to investors that can share in the risk of providing the necessary fuel needed to contribute to helping close the gaps and provide an additional funding mechanism for communities designated to need it the most. In the best-case scenario, it can be the key to being able to design and implement a system that helps increase household incomes and tax revenue base and reducing across the board financial burden to government. Aggregated together, this could sum up to potentially matching, exceeding and even dwarfing the tax benefits that investors might gain for their investments and offsetting the waived lost revenue of any possible taxable capital gains government could have received.
The power of public private partnerships in Opportunity Zones
As a seasoned finance professional and social entrepreneur, with a history of investing and building a vertically integrated social and economic development model that includes behavioral healthcare services, social enterprises, and affordable housing real estate developments, we understand the challenges communities face where the risk is high and incentives are lacking. We also know the exponential good that strategic private/public partnership investments into the community can do. For almost 27 years, our team has created private/public partnerships with government, philanthropists, nonprofits, and investors to help build various facets of our comprehensive model that have a long track record of accomplishing many of the stated goals of the QOZ. During that time, our various investments have been mostly based and located in some of Chicago's most distressed communities, today designated as QOZs.
Our approach has been focused on bringing precious mental and behavioral healthcare services, creating, and buying social enterprises, and building a portfolio of a network of attractive and affordable housing, senior housing, and veteran housing. Although conventional lenders, businesses, and real estate investors generally avoided the people, communities, and the markets we chose to invest in, we somehow managed to weave the funding necessary to make them work for all stakeholders; especially for those living within the communities that now had access to treatment, jobs and housing. Justifiably, gentrification is a major concern for these communities, even we admit that in many cases as a result of our substantial investments, we have seen an increase in the local property values in these significantly depressed areas over the years; however, in our experience, it has been a good thing. In providing a vehicle for further economic development, we should consider the fact that a thoughtful approach has the ability to achieve the desired net positive effect of helping stabilize home values and bringing them closer to market rates also helps build the net worth of the people who own, live in and are now in a better position to improve and maintain those same properties for their tenants. In addition, it allows for now employed and upwardly mobile residents from those communities to have the choice and the ability to feel safe and want to live, work, and stay in their communities. This has the added benefit of enhancing, strengthening and anchoring the economic, social and cultural fabric of family, neighbors, and a sense of community.
How Opportunity Zones can help communities 
Properly embraced and executed by local governments, QOZs can provide a mechanism for attracting significant resources from strategic socially responsible and patient investors with a solid plan to work together to align their respective and common interests and resources to allow the private investors, and the public, to reap the mutually beneficial benefits of a successful investment for all stakeholders, including the investors, the local government, the community and taxpayers.
Today, many governments are struggling with the rise in poverty, homelessness, addiction, crime, and violence. To combat these growing problems, governments have deployed billions of dollars into commissioning studies, starting new programs and initiatives, and investing more in institutions like local schools and police departments to name a few; progress is being made. However, consistently solving the myriad of social, economic, and housing issues in areas of extreme poverty have eluded many local governments and municipalities across the country. Many governments try to go it alone and many even invite their loyal corporate citizens to donate and fund their administrations initiatives. Unfortunately, most well intended efforts have fallen short of their ability to improve the outcomes thus far. Worse, even if some new initiatives, existing and scalable programs show promise and a track record for success, too many prior administration initiatives are arbitrarily scrapped and replaced with politically motivated new programs and initiatives that are more favored by the new administration. While administrations come and go, all citizens share in the cost and results – good or bad. Historically, too often, even good new initiatives are often not given time to develop or continue due to the short and changing political terms and cycles.
In other industries, public-private partnerships are frequently touted to serve as a great way to reduce the government financial burden on many public projects — as an example, tollways and parking meters. These are often long-term contracts that allow for the economic goals of both the private and public sector to be achieved. It should be no different in developing our communities.
Cities across America are littered with communities that look like warzones that were abandoned decades ago. Left behind are individuals and families trapped in survival mode and settling for jobs in an underground economy — courtesy of the gangs and drug dealers — and with little or no access to good food, jobs or housing. The financial and human toll and despair we are seeing, as a result, is incalculable loss and unrealized potential. These communities crave for investment in their economic development and opportunity. For without opportunity, the most negative aspects of our society will prevail.
Why timing is important in Opportunity Zones
Time is of the essence, and it is in all of our best interests to encourage properly vetted QOZ investors who are willing to invest alongside government to inject much needed resources and expertise into these depressed communities. QOZ investors are, for the most part, socially responsible, long-term investors who are willing to commit to up to a 10-year goal of investing in some of the most distressed communities. In a world where things have become consumed with every decision leading to a 'zero sum' game, the Qualified Opportunity Zone designation may be one of the best means to accelerate and accomplish the goals that these communities need to rebuild, reimagine, and reinvigorate themselves for the future and future generations.
Local governments can be an effective partner by streamlining the process to allow QOZ investors willing to take the risk and invest significant resources in these areas. Next, government can assist by prioritizing plans that are focused on stabilizing and spurring on economic development in these distressed communities. Finally, municipalities should consider supporting the investment of QOZ projects by allocating available land, tax increment financing and other incentives. Properly structured, the mutual and collective efforts of the public-private partnership offer a valuable way to create the economic opportunity for distressed communities that can lead to a future that works for all stakeholders and creates a path for everyone to succeed and thrive.
The window is closing as deadlines for maximizing the returns for QOZ investors are upon us; when we look in the rearview mirror of the pandemic, I hope that we find that collectively we have acted with the same sense of urgency we are giving the pandemic. We must fast-track the use of every tool we have in the toolbox to support PPP investments and carefully choose to support those that are the most committed, able and likely to especially improve the lives of those most impacted by COVID-19 and provide for the greater long-term good of our communities. Our vision and mission should be to leave a better heath, economic and housing infrastructure that is safer, fairer, and available to all now and for the generations to come.
Source: OpportunityZone