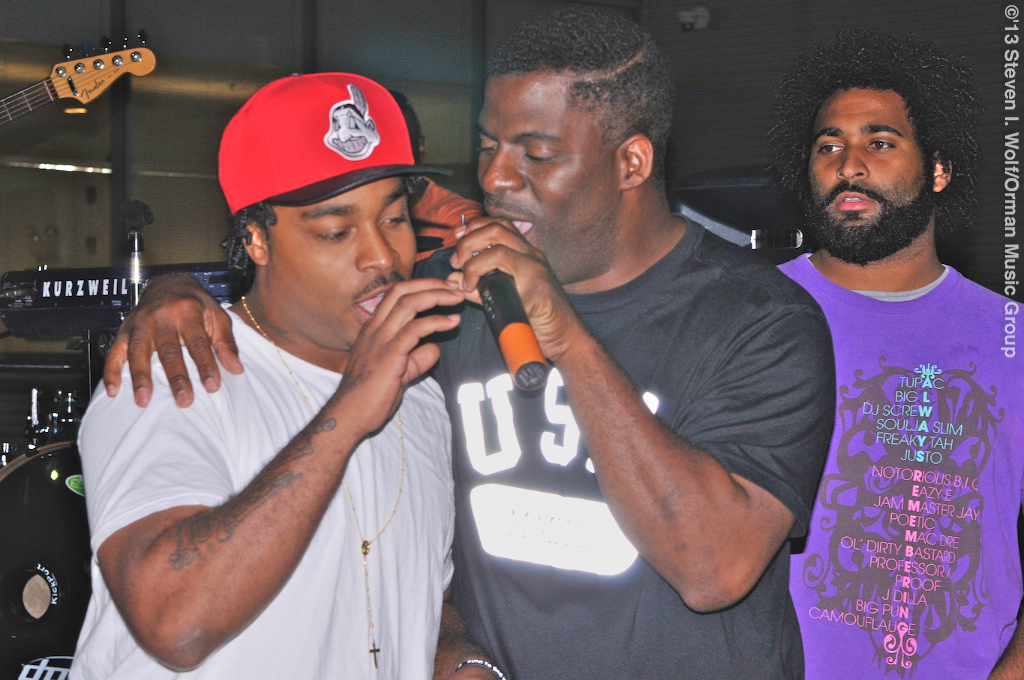 MEDIA ALERT: Nation's Largest RUN! To End Homelessness, Largest 5k World Record Setting Prize Purse, and both Grammy Award and Billboard Charting Artists Headline Free Live Aid Concert Tomorrow, Sunday 7/14/2013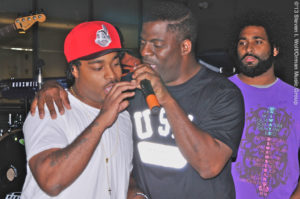 July 13, 2013, Chicago, IL— Chicago's A Safe Haven Foundation is hosting the largest 5k RUN! To End Homelessness in America tomorrow, Sunday July, 14th 2013.  This year expects to show record turnout for the organizations 3rd annual event. In addition to the charitable run and walk, this year the RUN! To End Homelessness features the largest prize purse for both USA and World Record setting finish for the official 5k run. Thanks to generous contributions from both presenting sponsors Maine based Liberty Family Foundation and California based Mozido. The prize purse is attracting both professional and amateur athletes from around the world.
Finally, the 3rd Annual RUN! To End Homelessness will feature a free live aid concert event entitled "Music Revolution to End Homelessness."™ Grammy Award winning songwriter Che "Rhymefest" Smith, known for Kanye West's hit track 'Jesus Walks,'  and songwriter for 4 songs on Kanye's new album called Yeezus, collaborated with A Safe Haven residents and artists to create, record a song and event anthem called 'DREAM'™ which will also debut with a live performance. Che's personal story of reuniting with his homeless dad who was lost for 25 years and with the help of A Safe Haven is now employed, made headlines this week in Chicago's Sun Times.  The event also features other top Chicago music legends and top bill board artists including Marshall Thompson of the Chi-Lites, Georgie Porgie singer, songwriter and producer who has worked with Britanny Spears, Madonna and many more, Yemi Marie 16 year old emerging artist, fan favorite XOCHI, New York's rising star King Aswad, and TL Williams a talented musician, singer and songwriter will also perform live showcases on the event stage.
EVENT DETAILS:
Who: A Safe Haven Foundation (www.ASafeHaven.org)
What: 3rd Annual RUN! To End Homelessness and FREE Live Aid Concert 'Music Revolution to End Homelessness' More details & event schedule: (www.runtoendhomelessness.org)
Where: Douglas Park – 2800 W. Roosevelt (and California) Chicago, IL – on site Media Check-in avail.    
When: Sunday, July 14th – Final onsite registration & packet pick up times are 6:30 am – 7:30 am
LIVE Music Schedule:  Starts at 7:30 – throughout event 'DREAM' Event Anthem Debut 9:15 am
Official Chip Timed Race: Start time is 8:00 a.m. 
Collaborative Announcement: The event is uniting people from the business community, government and community leaders, elected officials, athletic and entertainment professionals to raise awareness through community, sports and music to eradicate homelessness for thousands of people in crisis throughout Chicagoland and Illinois.
A Safe Haven's comprehensive and integrated approach includes private and public partnerships, which invest in and implement for-profit and non-profit social business enterprises.  A Safe Haven's innovative method, anchored in almost 20 years of experience and data, is leading the nation with higher success rates and lower costs for transitioning people, including veterans, from poverty and homelessness to sustainable self-sufficiency.  A Safe Haven is based in Chicago and is considering options to expand their footprint to other communities in need throughout the country.