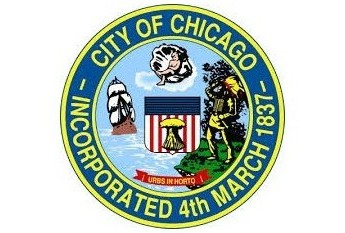 MAYOR LIGHTFOOT AS 5K RUN GRAND MARSHALL
MAYOR LORI LIGHTFOOT TO SERVE AS CO-CHAIR AND GRAND MARSHALL FOR  THE 9TH ANNUAL 5K RUN/WALK TO END HOMELESSNESS
AT MONTROSE HARBOR ON SATURDAY JULY 13TH
July 12, 2019 A Safe Haven Foundation is hosting the City of Chicago's Largest and Oldest 9th Annual 5k RUN/WALK To End Homelessness at Montrose Harbor. Mayor Lori Lightfoot and President Toni Preckwinkle are serving as Co-Chairs for the event. Mayor Lori Lightfoot will serve as the Grand Marshall for the event.  President Preckwinkle will not be able to attend. Same Day Registration and Media check in starts at 6:30 Program Starts at 7:30 am and Race Starts at 8:30 am on Saturday July 13th.  Kids Fun run starts at 8:45.
This year over 122 elected bi-partisan officials have agreed to serve on the Honorary Host Committee to run, walk and stand in solidarity with A Safe Haven's mission and over 50 event Corporate sponsors, and Media sponsors including top media sponsors like ABC 7, 101.9 The Mix, Univision, Negocios Now, WKKC, Illinois Center for Broadcasting, BTEC and others. Many of whom are returning for another year of participation in this highly visible, high-impact event to end homelessness, along with many public and private partners, and some of the most concerned and engaged community citizens and stakeholders.
"The leadership and the role that elected officials and policy leaders play on behalf of many of our common interests and goals, our collective investment in supporting solutions for people in crisis will help amplify the gold mine of testimonials reflected in the lives we have already transformed—these lives serve as evidence of sustained success that impacts individual and reaps continual dividends from the ripple effects upon society and future generations. This year, ASHF we are grateful that we are celebrating a 25 year track record of impressive metrics of social impact due to our proven, mature and scalable model that has met the needs of over 120,000 people since inception, the vast majority who currently live productive lives and pass the benefits on to their children." – Neli Vazquez Rowland, president and co-founder, A Safe Haven Foundation.
Undoubtedly, we could not have accomplished all that we have achieved without the support of individual champions, and people from all walks of life, who take the leap of faith by supporting our cause even at a time when the issues of homelessness, opioid and heroin addictions, criminal justice re-entry and the plight of military veterans in crisis lacked urgency and attention. Despite our great efforts, progress has been slow since our cause was never at the forefront of the National spotlight, while many other causes overcame stigmas and garnered widespread support. With your leadership we believe that it is finally our cause's time to shine.
This year is perhaps one of the most important years ever for our 5k and it is now a truly pivotal time, as many of the issues that are the leading root causes of homelessness and are making headlines, notably the Opioid, Heroin Epidemic and Criminal Justice Reform.  Today, what we do together will be the infrastructure and foundation that we leave for addressing and solving these issues for the next generation.  That is why your presence and support as an Honorary Host Chair at our Nation's Largest 5k! RUN is so important to us and why we believe it would go a long way to inspire others to also rally around the issue of homelessness. As you know, substantive change takes work from the grassroots through the highest levels of government and everyone in between. This event allows us to unite with various collaborating thought leaders that are at the forefront of the national dialogue and all of our supporters that care about the cause and the health care and behavioral healthcare delivery system that will also define the future.  Like you, at A Safe Haven, we will not rest until we see more compassion and a more robust integrated path to self-sufficiency on behalf of the most vulnerable and on behalf of those impacted by mental health issues.
The Honorary Host Committee takes an active role in supporting the 5K Run! To End Homelessness in many ways, such as serving as RUN! Team Captains as well as recruiting family, friends, associates and constituents alike to join in on the fun.