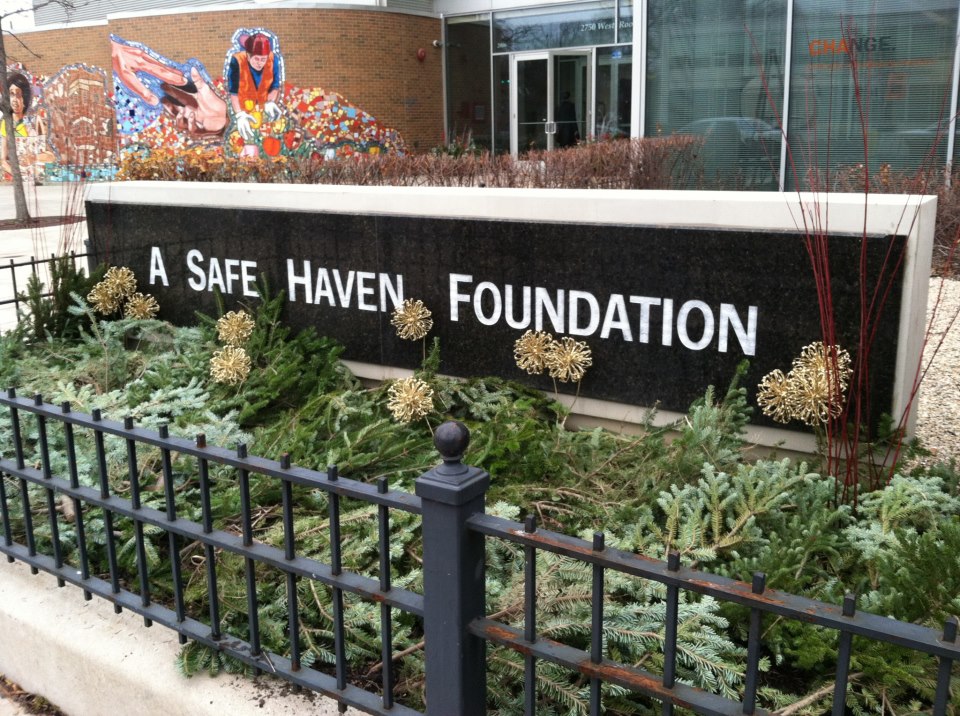 Indiana Governor Mike Pence to Visit A Safe Haven Foundation on Monday, June 24th
We at A Safe Haven are honored to welcome Indiana Governor Mike Pence today, Monday, June 24th. Governor Pence will be at A Safe Haven's headquarters to learn more about A Safe Haven, meet the founders and to tour the headquarters. A Safe Haven is located in the heart of the North Lawndale community at 2750 West Roosevelt Road, Chicago. This location alone houses 400 people in economic crisis at any given time, including an average census of almost 100 Veterans. The location also serves as the host site to the United States Veterans Affairs Community Referral and Resource Center, as well as the Chicago Housing Authority, both important resources to help people in crisis transition to sustainable self-sufficiency with independent and subsidized affordable housing, with the financial support they need, if necessary.  Mayor Karen Freeman-Wilson of Gary Indiana and a representative have also been invited to join the tour.  A Safe Haven's headquarters is one of 29 locations that serve as a network of phased housing throughout the Chicagoland area and the suburbs.
"We are grateful and applaud leaders like Governor Mike Pence who take the time out of the incredibly busy schedules to learn about the work that we are doing at A Safe Haven," says A Safe Haven Co-founder and President Neli Vazquez-Rowland.
Governor Pence has been introduced by many of his constituents and leadership from political, business and academic networks in his state to A Safe Haven. He is in Chicago to learn about A Safe Haven and their work in addressing and solving the issues of homeless veterans, and to discuss the feasibility of A Safe Haven's expansion to Indiana. A Safe Haven's current partnership with the United States Veterans Affairs already encompasses and includes serving as a significant resource for Veterans for the USVA in the Midwest region (VISN) which includes Indiana, Wisconsin and Illinois.
"We welcome the opportunity to work with all government leaders to consider how we can partner and form public/private partnerships that can be innovative, effective and cost effective.  By working together, we can help influence a new paradigm that addresses the root causes of poverty and homelessness.  Through our partnerships, we can implement an integrated and comprehensive solution that will not only reduce the number of homeless, but also pay dividends in the reduction of growing rates of crime, academic failure, generational government dependency and more. At A Safe Haven our goal is simply to help people in crisis and to solve the issues of poverty and homelessness for all in a sustainable manner with access to jobs and permanent housing. It is important to help people in need and help them in a way that their pride and purpose is restored and in a fiscally responsible way for all of us." Said Vazquez Rowland.
Governor Pence will be given a tour of A Safe Haven facility and will be joined by a number of political and business leaders. Following the tour, Governor Pence will have a question and answer session with both employees and residents of A Safe Haven. There will also be a press availability session at 2:45PM for the media.