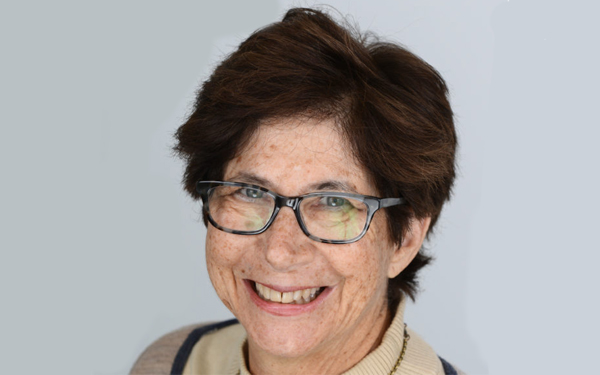 Chicago's A Safe Haven Announces The Passing of Board of Directors Member Linda S. Mensch
Media Contact
Neli Vazquez Rowland
Media@ASafeHaven.org
(Chicago, Illinois) Aug. 28, 2021— A Safe Haven, (ASH),  an internationally acclaimed top Chicago-based 501©3 nonprofit dedicated to preventing and ending homelessness, announces with a heavy heart the sudden and unexpected loss of ASH Board of Directors Member Linda S. Mensch.
Mensch, a dedicated and beloved volunteer board of directors member, died from her injuries in a hit and run situation Thursday in Chicago's Garfield Park neighborhood located on the West Side.
ASH President and Co-Founder Neli Vazquez Rowland and ASH Advisory Baord Member Lynn Orman issued statements on the loss of Mensch.
"Linda S. Mensch was an amazing life force in her professional career as an award winning lawyer in the music and film industry," Vazquez Rowland said. "She was also an amazing dedicated board member of A Safe Haven and champion for the cause of helping the homeless for over 12 years. As a friend, She has touched the lives of thousands of people from all walks of life and she was beloved by all. Her legacy will truly live on in the hearts and minds of all of us who knew her and were inspired by her  intelligence, compassion, kindness, humor and joy."
"Linda Mensch was a rainmaker.  We worked together for 40 years in the music industry and as President of the Chicago Chapter of the Recording Academy in the 90s she selected me as her Vice President. She brought me to A Safe Haven as one of the first advisory board members. Together Neli Vazquez Rowland, Linda Mensch and I began our journey to the Grammy Awards and launched the Music Revolution To End Homelessness for A Safe Haven Foundation 11 years ago."  Lynn Orman, ASH Advisory Board Member and President of Orman Music Group
According to her biography, Mensch was an entertainment attorney with strong multimedia practice including music, film, digital media, gaming and start-up technologies in cyberspace. She was of counsel at Mandell Menkes LLC,  Leavens, Strand and Glover, LLC Entertainment and president of her own law firm, all located in Chicago.
Currently, there are no funeral arrangements but information will be updated.
Located in Chicago, ASH has been a pioneering architect and an anchor organization serving and meeting the needs of Chicago's homeless since 1994. Neli Vazquez Rowland and Brian Rowland serves as the nonprofit's co-founders. ASH's integrated network of behavioral healthcare, education, job training, social enterprises and phased housing programs is headquartered in one of Chicago's most poverty-stricken communities known as the North Lawndale community. ASH houses and feeds three healthy nutritious meals to over 5,000 homeless people including adults, youth, families with children and military veterans, annually
For more information about ASH, visit https://www.asafehaven.org