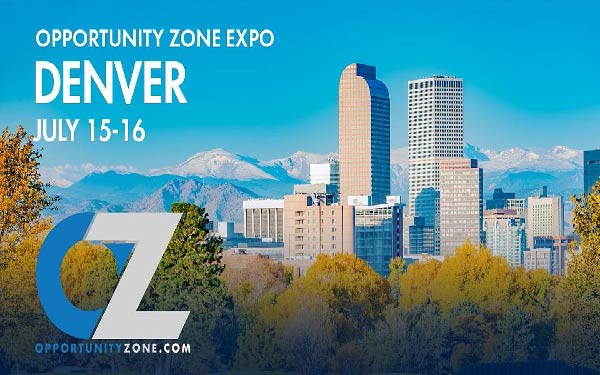 Chicago Nonprofit A Safe Haven Foundation President and Co-Founder Neli Vazquez Rowland Serves as National Opportunity Zone Expo Panelist
For Immediate Release:
Media Contact
Neli Vazquez Rowland
Media@ASafeHaven.org
(Chicago, Illinois) July 15, 2021—A Safe Haven, (ASH), an internationally acclaimed top Chicago-based 501©3 nonprofit dedicated to building one of the nation's most vertically integrated social, economic and housing development model designed to rebuild lives, social business enterprises and affordable, senior and veteran housing especially in distressed communities participated in the Opportunity Zone Expo held in Denver..
ASH's President and Co-Founder Neli Vazquez Rowland was one of many distinguished panelists who appeared to present her expertise in her presentation regarding the topic of: "Environmental, Social & Governance (ESG) Impact Investing in Opportunity Zones."
This special expo is the country's leading education, networking and marketing platform for key players in the industry, including fund managers, attorneys, real estate developers, tax specialists, investment banks, institutional investors and government officials. This year's event, which was held in mid-July, helps entrepreneurs expand their business networks and keeps them updated about the latest industry regulations and trends.
During the presentation about ESG, Vazquez Rowland shared her "hard won" experience and 27- year track record for success in investing in behavioral healthcare services, social enterprises and housing in some of the most distressed communities now deemed "Opportunity Zones." She also shared the importance of understanding the special nuances needed to balance the goals and interests of  government, investors and the community, among other subjects and what investors should look for in an Opportunity Zone fund.
"When we combine the right type of patient and socially responsible investors with the Opportunity Zone incentives provided, they are powerful tools that will help attract more public and private investors to the types of communities. These are communities that have been deemed high risk and have caused a lack of the financial resources and capital needed to ignite and create sustainable economic growth and a healthier and more affordable inventory of housing that is needed to stabilize communities and help them thrive long-term," she said. "Opportunity Zone funds have attracted significant support and the enthusiasm for the success of these zones is being welcomed by the investment community as another way to invest and do some good along the way. However, time will tell."
Vazquez Rowland added: "I believe that overall success of these zones will depend on the commitment of the local leadership and the support of the community to support this program to help maximize its effectiveness. I hope to continue to be a voice and model to prove the importance and the efficacy of investing in communities to bring peace and prosperity to communities that have been disenfranchised."
Patrick J. Pavlik, business development and sales manager for Opportunity Zone Conference, welcomed the vast expertise from Vazquez Rowland and others shared during the panel discussions.
"Throughout the many activities, we were able to hear from a diverse group of professionals and perspectives offering valuable understanding and knowledge," he said. "For instance, it was amazing to hear the insights from the strong female voices of Neli Vazquez Rowland of Safe Have Foundation and Elizabeth Humphreys of Zephyr as they shared their thoughts on ESG and its impact on Opportunity Zones moving forward throughout the country."
Located in Chicago, ASH has been a pioneering architect and an anchor organization serving and meeting the needs of Chicago's homeless since 1994. Neli Vazquez Rowland and Brian Rowland serves as the nonprofit's co-founders. ASH's integrated network of behavioral healthcare, education, job training, social enterprises and phased housing programs is headquartered in one of Chicago's most poverty-stricken communities known as the North Lawndale community. ASH houses and feeds three healthy nutritious meals to over 5,000 homeless people including adults, youth, families with children and military veterans, annually.
For more information about ASH, visit https://www.asafehaven.org.