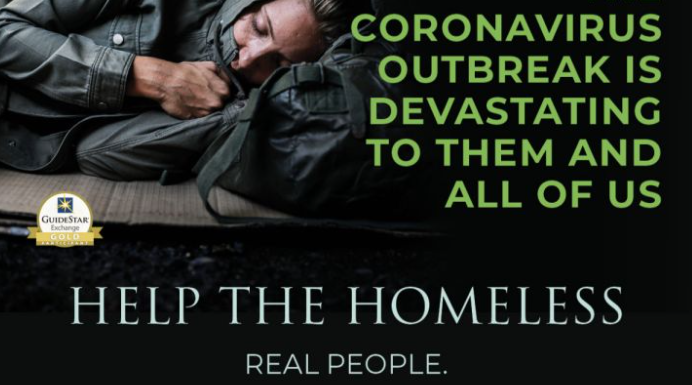 ASH Pay It Forward Press Release
IL State Rep. La Shawn K. Ford, Chicago's Top DJs Host Virtual Fundraiser for A Safe Haven Foundation To Support the Homeless
Fundraiser Helps Foundation Reach Over $10,000 with GoFundMe Campaign
(Chicago, Illinois) April 16, 2020–The April 15th "Pay It Forward" Virtual Fundraiser and Benefit for Chicago's top homeless program, A Safe Haven Foundation (ASH) helped the foundation to break through $10,000 in donations with its GoFundMe fundraising campaign. This Facebook Live show was hosted by some of the top Chicagoland DJs.
For three hours straight, DJ Drea Jay, DJ Oliver Fade, DJ Scott Smokin' Silz, DJ Monroe, DJ Astro, DJ Sirprize, DJ Marco and DJ Doc Matrix came together to play a wide selection of classics to famous Chicago house music as they asked viewers for their donations and raised awareness about helping and supporting the homeless during COVID-19. The event garnered thousands of views for each DJ and the A Safe Haven GoFundMe page together successfully raised $4,000 in three hours of playing time.
ASH President and Co-Founder Neli Vazquez Rowland said the idea for the "Pay It Forward" fundraiser came from the daily "Push to End Homelessness " Facebook Live briefings hosted by Illinois State Representative La Shawn K. Ford. Along with Rowland and Ford, DJ Drea Jay and Nikelcia Marcelin, a military veteran who is A Safe Haven graduate, also joined to help organize the event.
"I want to thank the leadership of State Representative La Shawn K. Ford, the talents of DJ Drea Jay and her amazing DJ collaborators and to the logistical experience of military veteran Nikelcia Marcelin and their passion and advocacy for the cause," said Rowland. "On behalf of A Safe Haven's team, we were all so grateful and truly appreciated the support they gave our team, as they are doing the work on the front lines to make sure that homeless basic needs of counseling, shelter and food are met everyday."
All of the tax-deductible proceeds went to the A Safe Haven Foundation, a 501 © 3 nonprofit. The Foundation's donations will help shelter the homeless during the Stay at Home Order for COVID-19; purchase supplies, food, and more for the homeless and support its ongoing efforts to end the destructive cycle of homelessness.
Ford, a strong and dedicated supporter of A Safe Haven, was impressed with the outpouring of support.
"Neli has been on my daily briefings to share with viewers the systemic problem of homelessness in Illinois and how A Safe Haven, as a homeless provider, has been a constant front line responder to combat homelessness," Ford said. "I was so heartened to see people make financial commitments, no matter how big or small, to keep A Safe Haven's mission going. We are all in this cause together."
Jay believes that this event is not just about making a donation but making a real difference.
"To be able to take the gift of music and change someone else's life for the better makes my heart so full," she said. "To gather friends to DJ toward a cause bigger than ourselves, there's no better feeling that I can have."
Rowland said that while COVID-19 has made life difficult for many people, it has had a severe and damaging effect on the homeless who have nowhere to escape exposure.
"As first responders and essential workers, our team is on the front lines of the pandemic," she said. "We have seen the devastation that happens to people when they are homeless as they suffer from many of the underlying issues and they are particularly vulnerable to getting sick, spreading the disease and dying from the pandemic."
The foundation is continuing to take donations through its GoFundMe page. For more information about A Safe Haven, visit  https://www.asafehaven.org.