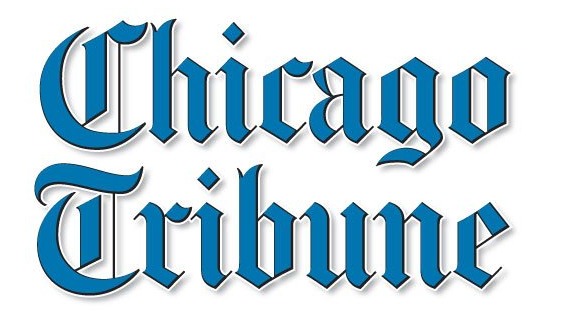 After Years of Drug Abuse, A Woman Hits the Streets to Help Others
Angalia Bianca grabbed the young man by the jacket and affectionately shoved him against the window of a currency exchange.
"What were you fighting about?" she demanded. "Tell me."
She fussed over his bandaged hand as he told his side of the tussle at a nearby alternative school.
Ignore it, she urged. "This can turn into something else," she said. "What if someone got a gun?"
It was nighttime on this rough strip of Howard Street, and Bianca was fervently attending to her job as an outreach specialist for the anti-violence group CeaseFire, trying to pull local youths away from gangs, drugs and crime.
She's familiar with all three, telling her story in numbers: 36 years as a heroin user, more than 120 arrests, 26 felony convictions, seven prison terms.
After growing up in Oak Park in an extended Italian family, she became its tragedy. She stole, lived in abandoned buildings and lost custody of her five children.
Her younger sister, Christine Byrne, considered her lost. "I just thought there was no hope for her," she said.
Her uncle Joseph Bianco thought she was doomed. "I went to bed every night crying and praying," he said. "When the phone would ring in the middle of the night, it just threw me for a loop. I always expected someone to say, 'She's dead.'"
Only her aunt Louise Holmes, the lone family member to write to her in prison, thought she was too smart to stay lost.
In letters, "I'd say to her, 'You're getting older. What are you going to do with your life?'" said Holmes, 69, who lives in Northlake.
At 53, Bianca has finally answered.
Bianca on Howard Street is in her element. Wearing a bright orange jacket emblazoned with "CeaseFire/Rogers Park," she calls out greetings, dispenses hugs ("I'm Italian; we're touchy people") and talks, fast and at length.
Since January, she has been working full time for CeaseFire as an outreach worker, a role different from the one featured in the recent documentary "The Interrupters" — in that she isn't directly intervening in violent situations.
CeaseFire makes a point of hiring people with troubled histories, said J.W. Hughes, program manager for CeaseFire/Rogers Park, and carefully vets them to make sure they are law-abiding and clean. Bianca has been both.
"Bianca has a remarkable rapport with young people," Hughes said."She can get into some spaces where guys normally wouldn't be able to do it."
The young people she works with praise her. "Everyone knows she's a person they can talk to," said Christopher Smothers, 25.
Community groups value her. She is a volunteer with A Safe Haven, the halfway house she credits with showing her how to build a new life, and several other neighborhood groups.
Politicians have gotten to know her. She has made so many lobbying trips to Springfield that at a recent community event, state Rep. Kelly Cassidy walked past and said, "Hi, Bianca."
"She is really a rising star," said Neli Vazquez-Rowland, president of A Safe Haven. "I don't think she's gotten started in what she's going to accomplish."
However high she rises, it is from nearly unimaginable depths.
Bianca's last name is really Bianco. When people couldn't pronounce "Angalia" — even her family calls her Angela — they began using the feminized "Bianca" as her first name. She ended up adopting it as her last.
The family enjoys a modicum of near west suburban fame. Her great-uncle owned the iconic Gene's and Jude's Red Hots stand in River Grove; her father managed it for almost 50 years.
Her mother left the family and moved out of state when Bianca was 5. She and her sister were raised by their grandmother and father.
Her mother's leaving — she returned and got back in touch when Bianca was about 10 — left her struggling to show emotion, Bianca said. And it made her grandmother and father overcompensate by spoiling her, she said.
"Anything I wanted, they gave me," she said. For her first car, at age 17, she demanded — and got — a Porsche.
She got a job as a runner for a firm that traded at the Chicago Board Options Exchange. Seeing no reason to continue at Oak Park and River Forest High School, she dropped out.
In the late '70s and early '80s, she lived fast and large. She worked as a phone clerk, a trade checker and then an assistant broker at several trading firms, one of which owned a condo on the 87th floor of the John Hancock Center. For a few months, she lived there.
She went on tour with the Who for a month, selling T-shirts. She worked as a wine steward at the restaurant then on the Hancock's 95th floor.
"I thought I was the (expletive)," she said.
But she was becoming a junkie.
Cocaine and pills were rife in the trading world, and Bianca partook freely. When she was 17, she persuaded her best friend's sister to let her try heroin.
She was curious and thought the drug life looked glamorous.
It made her sick. But, she said, "it was a good feeling, a feeling I had been looking for my whole life — a feeling of relaxed calmness."
Her slide had begun in earnest.
"She was just a mess," said her sister Byrne, 50, who lives in Palm Cove, Fla. "She lived like two blocks away from me (in River Grove), and I would go over there and she would be all drugged up. It just got worse as time went by. My dad was always bailing her out of jail."
She went through two marriages, a couple of boyfriends and had five children. She lost custody of them all.
The oldest three children were raised by various family members; the youngest two by an adoptive family.
And after she relinquished her third child, "I just let go completely," she said. "I had nothing to live for.
"Every day I didn't know where I was sleeping at night."
She stayed with whoever would take her in. She spent 11 years in abandoned apartments or dope houses in the ABLA public housing project on the West Side.
"There were so many shootings, I got used to ducking," she said.
She lived out of a gym bag. Sometimes she changed clothes by going into a store, stealing new ones and leaving the old.
Joseph Bianco was finished with his niece. "I disowned her about 15 years ago," he said. "I beat her up on my front lawn. I told her … 'Do not, under any circumstances, come around this house again.' I went and got a restraining order. I told her, 'I am afraid I'm going to kill you.'" He cried for days.
Every time she got arrested — for forgery, theft, trespassing, possession of drugs or syringes — she vomited her way through withdrawal at Cook County Jail.
Every time she got out, she went back to using.
She first went to A Safe Haven after getting out of prison in 2006. As soon as she left, she went back to drugs.
And then again to prison. But something was different this time.
As she served her time at Lincoln Correctional Center, "I started thinking that this is not acceptable," Bianca said.
She was incarcerated when three family members she cherished died — her grandmother, her stepmother and, in January2011, her father.
"I thought, 'How many more people are going to die in my family (while I'm in prison)?'"
She was getting older. She didn't want to die in the streets, where "I'm either going to get killed or overdose."
She didn't know how to make her way back. But she was ready to try.
Melody Hulett, the warden at Lincoln, was an admirer of Bianca's outspokenness on behalf of fellow inmates.
"Sometimes when she spoke about her future, she kind of got emotional about it," she said. "I think that sometimes, in my experience, something just clicks. I think it was that time."
Bianca called A Safe Haven after she was paroled and begged to be let in again. And when she moved into its Rogers Park facility, she followed the program to the letter.
She attended every meeting, passed numerous drug tests and volunteered at every opportunity. She learned how to plan her time and maintain a budget.
She volunteered to take community groups and ex-offenders on field trips, where her love of history came through.
On a recent trip to the Field Museum she led for people served by the Organization of the North East, A Safe Haven and CeaseFire, she kept up a rapid commentary on Egyptian mummification practices, the relationship of birds to dinosaurs and the Julian calendar versus the Gregorian.
On Monday night, she will go back to prison not as an inmate but a speaker. She and her team at CeaseFire Rogers Park will give a program at Sheridan Correctional Center about the effects of violence.
She has her own apartment, her first since 1993. She has a bank account and a low-limit credit card. "I don't even want to litter," she said.
Her aunt has watched in amazement.
"Everyone deserves a second chance," she said. "Angela's gotten 20 chances. But I do believe in second chances."
When her sister saw a video A Safe Haven made of Bianca telling her story, she wept.
"I'm so proud of her," said Byrne, a seafood manager at a grocery. "How many people just go from nothing to this?
"She's really doing something, helping people that have the same problem as her," Byrne said. "This is what she was born to do."
Earlier this month, her uncle, 72, who lives in Marseilles, Ill., called and spoke to his niece for the first time in 15 years.
"I've never heard such positive things out of her," Joseph Bianco said. "I'm praying that this is it, and that she can reunite with her whole family."
That remains to be seen. Bianca is on good terms with her mother and a stepbrother and in touch with two other stepbrothers. Though her children, now between 14 and 32, are doing well, Bianca said, they have kept their distance. She has never met her three grandchildren.
She understands. "They were hurt," she said. "It's sad, but it's my own bad decisions."
Though she knows her children will never forget, she said she hopes to earn their forgiveness. "I just don't want to go to my death and not be in touch with my kids," she said, her cheer faltering.
Everything else in her life is beyond what she could have imagined, down to her sparsely furnished studio apartment a half-block from the lake.
"When I walk out … and I look at the lake and I can see the waves, I almost have tears," she said. "Who would have thought it, when I was living in an abandoned building, worrying that rats would get in?
"I told Crickie (the family nickname for her sister) I have nothing," Bianca said, "but I've never been happier."
Chicago Tribune March 26, 2012|By Barbara Brotman, Chicago Tribune reporter