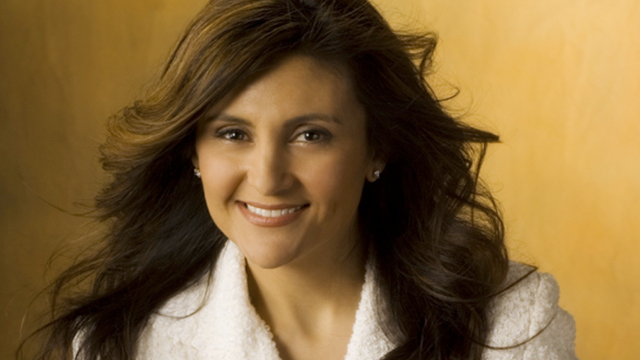 A Safe Haven Foundation Co-Founder and President Honored Humanitarian Award At the 9th Annual Pride of Performance Awards in New Jersey
May 24, 2013 Chicago, IL— Neli Vazquez-Rowland, Co-Founder and President of A Safe Haven Foundation, is receiving a Pride of Performance Humanitarian Award Friday, May 24 at the 9th Annual Pride of Performance Award and Gala for her commendable efforts in addressing homelessness and poverty.  Safeer-E- Pakistan, a leading Arab international media program dedicated to sharing the lives of individuals in the Pakistan American Communities, is hosting the event at the Royal Alberts' Palace in Fords, New Jersey.
"The event is to recognize those individuals from Pakistan American Communities, and other communities as well as worldwide, for their high achievement and accomplishments in their professions," says Waqar Ali Khan, Senior Executive Producer of Safeer-e-Pakistan. "We also recognize their contribution to the community, them paying back to their country, and their alma mater that gave them the education to be where they are now."
The event aims to put a spotlight on current issues facing the world such as poverty and violence, as well as to celebrate those who are making significant and positive changes in their communities and beyond.
"We give this award to the very highest achievers in their industry, such as humanitarian work, business, and health," says Ali Khan. "These are the folks Safeer-e-Pakistan have introduced to the community as role models…especially for the young generation."
Pride of Performance honors individuals from all corners of the world and recognizes the strength of these forces joining together as advocates for a brighter tomorrow.
"Safeer-e-Pakistan commends Neli Vazquez-Rowland's efforts in her mission to help give back life to those who gave up on their lives," says Ali Khan. "We value her contribution and support to these individuals who lost hope for a better life."
In a time when people across the globe are experiencing similar social challenges, the Pride of Performance is allowing individuals of different faiths and cultures to connect and unite against the issues we all share in communities around the world today.
"It's exciting to us that we are being recognized on such a grand platform," says Neli Vazquez-Rowland. "The event represents a golden opportunity to unite cultures, religions, men and women and others throughout the world to work together to pursue and support humanitarian and economic efforts around the world.
The event will feature renowned Pakistani artists, live music, a food festival and a gala. In addition, the event will present awards to individuals both inside and outside the Pakistan community, such as Vazquez-Rowland, who have made an impact in their communities.