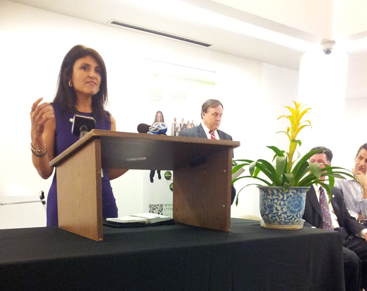 A Safe Haven Foundation Awarded Grant and Named as Affordable Healthcare Act Navigator Site by the Illinois Health Insurance Marketplace
A Safe Haven Foundation receives award and named a Navigator Site by the Illinois Health Insurance Marketplace to serve vulnerable population stakeholders about the Affordable Care Act.  The Illinois Department of Health and Human Services, Centers for Medicare & Medicaid Services awarded A Safe Haven Foundation $324,736.00, to serve as one of the nationwide Patient Navigators sites, to raise awareness and provide education on the Affordable Care Act, Illinois Health Insurance Marketplace.
Throughout the country, Navigators will play a vital role in helping consumers prepare electronic and paper applications to establish eligibility and enroll in coverage through the Marketplace.  A Safe Haven Foundation's Navigators will serve as conveners and provide outreach and education to front-line Continuum of Care network members, Illinois Department of Corrections, Sheriff's Department personnel, and key community stakeholders serving the most vulnerable populations, throughout Cook, Kane, Lake, Will and McHenry counties.  A Safe Haven Foundation will educate and increase awareness, and serve as a referral resource through its Call Center for consumers to ombudsmen and other consumer assistance programs where appropriate.
Beginning October 1, 2013, consumers in all states will be able to apply for new affordable health coverage options through the Health Insurance Marketplace for coverage beginning as soon as January 1, 2014.  Some states are setting up a State-based Marketplace, other states will work with the federal government in a State Partnership Marketplace, and the remaining states will have a Federally-facilitated Marketplace. No matter what state they live in, consumers will be able to get live in-person help as they go through the process of applying for and choosing new coverage options in the Marketplace.
"The Navigator role is a key component to the overall health care initiative.  With the assistance of a Navigator, individuals whom never before had access to comprehensive health care will now have to become informed consumers.  By becoming informed they will be better able to make a responsible decision on available qualified health plans for their care and the care of their family.  It is imperative that agencies that are serving this population of first time consumers have training and resources available to assist them in making informed decisions.  A Safe Haven will serve as not only a resource to train community providers in their role as healthcare Navigators; but will also be able to offer resources to the consumer, " stated Neli Vazquez-Rowland of A Safe Haven Foundation.