Our Founder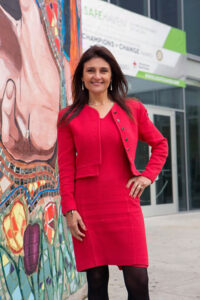 Neli Vazquez Rowland
A first-generation American, the young Neli Vazquez Rowland, was a natural leader, becoming the first in her family to graduate from college. For 13 years, as an investment banker, Vazquez Rowland lead several firms across the nation. It was during her time as an investment banker, Neli had to rise up to the challenging and emotionally-draining task of overcoming an issue of alcoholism in her family.
This incident fueled a strong belief in Neli that no family should have to suffer through an already-tragic situation and in 1994, she established A Safe Haven with her husband, Brian Rowland. An organization determined to join forces with the private and public sector to ensure an efficient and sustainable approach to battle poverty and homelessness, A Safe Haven was welcomed instantly by business, academia and public policy leaders for its innovative and ground-breaking approach to an issue that has long plagued economies.
Click here to view Neli's 60 awards and recognitions.
My Mission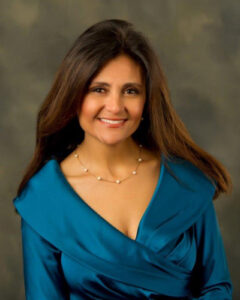 Neli Vazquez Rowland is determined to discuss her ideas to bring about change with anyone who shares a social or even cultural responsibility towards this agenda, from Board Members and C-Suite Executives, Sustainability Officers, Social Entrepreneurs and Institutional Investors to Affordable Housing and Senior Housing Investors, Program Fund Leaders, Academics and Religious Leaders to everyone in between. Everyone in position to help create new sources of funding and help find the root causes of homelessness, poverty and alcohol addiction to cause paradigm shift  towards a better future is welcomed warmly to join A Safe Haven's mission.
Even though the 'whys' of the movement have been strikingly clear since its establishment in the early 90s, the 'hows'  have been subject to many changes over the years. In her successful journey to create effective and sustainable collaboration between the private and public sectors, Neli Vazquez Rowland has earned several awards and accolades in recognition of her unique life-altering work.  "The Champion of Change" by the White House, "Humanitarian of the Year" by Illinois Secretary of State and "Chicagoan of the Year" by Chicago Magazine are just a few among the many prestigious titles Neli has earned over the years.