Our Founder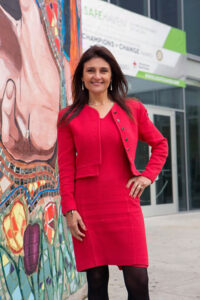 Neli Vazquez Rowland
A first-generation American, the young Neli Vazquez Rowland, was a natural leader, becoming the first in her family to graduate from college. For 13 years, as an investment banker, Vazquez Rowland lead several firms across the nation. It was during her time as an investment banker, Neli had to rise up to the challenging and emotionally-draining task of overcoming an issue of alcoholism in her family.
This incident fueled a strong belief in Neli that no family should have to suffer through an already-tragic situation and in 1994, she established A Safe Haven with her husband, Brian Rowland. An organization determined to join forces with the private and public sector to ensure an efficient and sustainable approach to battle poverty and homelessness, A Safe Haven was welcomed instantly by business, academia and public policy leaders for its innovative and ground-breaking approach to an issue that has long plagued economies.
Neli's recent awards and recognitions:
Enterprising Women Magazine Women of the Year – "Award Winner"
Clear Channel Communications – Named "Charity Partner"
Illinois Secretary of State – "Humanitarian Award"
The White House – "Champion of Change Award"
American Red Cross – "Community Impact Award"
For a full copy of Neli's biography and list of notable awards, click here.
My Mission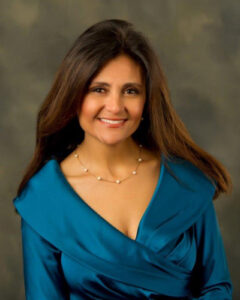 Neli Vazquez Rowland is determined to discuss her ideas to bring about change with anyone who shares a social or even cultural responsibility towards this agenda, from Board Members and C-Suite Executives, Sustainability Officers, Social Entrepreneurs and Institutional Investors to Affordable Housing and Senior Housing Investors, Program Fund Leaders, Academics and Religious Leaders to everyone in between. Everyone in position to help create new sources of funding and help find the root causes of homelessness, poverty and alcohol addiction to cause paradigm shift  towards a better future is welcomed warmly to join A Safe Haven's mission.
Even though the 'whys' of the movement have been strikingly clear since its establishment in the early 90s, the 'hows'  have been subject to many changes over the years. In her successful journey to create  effective and sustainable collaboration between private and public sector, Neli Vazquez Rowland has earned several awards and accolades in recognition of her unique life-altering work.  "The Champion of Change" by the White House, "Humanitarian of the Year" by Illinois Secretary of State and "Chicagoan of the Year" by Chicago Magazine are just a few among the many prestigious titles Neli has earned over the years.
Pressing On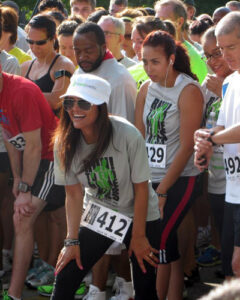 Today, A Safe Haven serves the Chicagoland area with over 39 locations and over 200 employees who help transition thousands of individuals each year back to sustainable self-sufficiency. The model is innovative and one-of-a-kind and is rooted in 20 years of experience with results that have been repeatable and scalable and it is Neli Vazquez Rowland's belief that A Safe Haven's model and management team could be placed in any other high need community in the country and succeed.
When Neli isn't on site for A Safe Haven in the Chicagoland area she is often speaking at public events, serving as a media subject matter expert or sitting as a panelist on many business, academic and government forums.  Through her exploits she has also been asked on to many local and national television news stations as well as has been featured in articles on the local, national and international level in prominent magazines highlighting her work. In her free time Neli enjoys running and she has participated in a number of triathlons and marathons. She lives with her husband and A Safe Haven co-founder Brian Rowland and is the proud mother of her two sons, Devin and Dylan.
Founder's Letters
Dear Friends and Loyal Supporters,
Reflecting upon all that we accomplished this year, I am left awe-inspired by the tremendous commitment demonstrated by the passionate men and women who comprise A Safe Haven Foundation (ASHF) and our related entities. Our dedicated staff of nearly two hundred continue to exceed expectations in order to achieve the extraordinary for all who depend on us. With such immense talent and dedication, there really is no limit to what we can achieve.
ASHF is the collective result of our twenty-one (21) year history of program development informed by research and the identification of noticeable service gaps, which left too many people in crisis and lost in bureaucratic systems.  We are proud to have grown to be an anchor organization in the State of Illinois—a status made possible through our unique blending (and balance) of business and social service principles. Our model was designed to be scalable so that we can address the unique needs of the communities in which we operate.
ASHF continually strives to be a place where our employees are proud to work, and our brand is one that our residents and donors can trust.  We strive to ensure that our results inspire all of our stakeholders. The global reputation we enjoy for our high quality services, strong performance, and corporate integrity reflects the commitment of everyone at ASHF (staff and supporters alike) to do the right things for people in need; and in doing so our society and communities, as a whole, are improved.
However, we are not done—not by a longshot! We continue to strengthen our alliances with the private sector to solve the issue of poverty. We seek opportunities to share our experiences and vision and have been invited to share our model on national television along with presentations to top academic, business, and government leaders, both domestically and around the world.
With our private, civic and corporate partners and community leaders, we have been able to bring volunteerism, sponsorships, jobs, and investment to local economies.  Together we provided millions of dollars of employment income to formerly disenfranchised populations, thus building stable families and viable communities.  Together we are taking important steps as we Link, Leverage and Align™ as partners in communities, committed to making a lasting impact.
In the New Year we will be expanding our Board of Directors and Advisory Board, seeking individuals that can provide extraordinary service, promote our mission and vision, and can help us expand our funding streams.  We rely on the collective wisdom, integrity, and diverse resources of the Board. Our members have made immeasurable contributions to our mission; especially as we are navigating our way into meeting leaders in the private sector that share our values.
ASHF is leading the transformation of an entire social service and behavioral healthcare delivery system. It is by strengthening the lives of those we serve that we can bolster our nation's social and economic stability.  As a scalable anchor organization, ASHF is proud to be aligned with the United Nations goals and priorities in many areas involving social and economic development. It is vital that we continue to work together to address poverty as the main priority and as a human rights issue; it is our collective responsibility to provide relief and to support a system that address and work to solve poverty long-term. Thank you for your dedicated and lasting commitment to poverty alleviation.
Gratefully,
Neli Vazquez Rowland
Co-founder & President