2021 Virtual Run/Walk
2nd Global Virtual Run/Walk to End Homelessness
Sat July 17 – Sun July 25, 2021
RUNNERS, WALKERS & SPONSORS WELCOME!
A Safe Haven Foundation Is producing its 11th Annual Run/Walk To End Homelessness! This Year It Is GLOBAL & VIRTUAL in response to the ongoing COVID-19 pandemic. We can't be together in-person but now we get to invite People From Around The World to Join The Fun and focus on the mission! It will be the Most Fun and Impactful Event To Help the Homeless, Ever! Unfortunately, the need to help raise awareness to support the homeless has never been more urgent, because around the world, Predictions Are That COVID will Cause More Homelessness. Proceeds will go to support helping to prevent and to transform lives from homelessness to self-sufficiency with pride and purpose. Special pre and post-event live shows, interactive course app, Registration required! Kids can sign up for Free To Run Or Walk, Too!
---
HOW OUR VIRTUAL RACE WORKS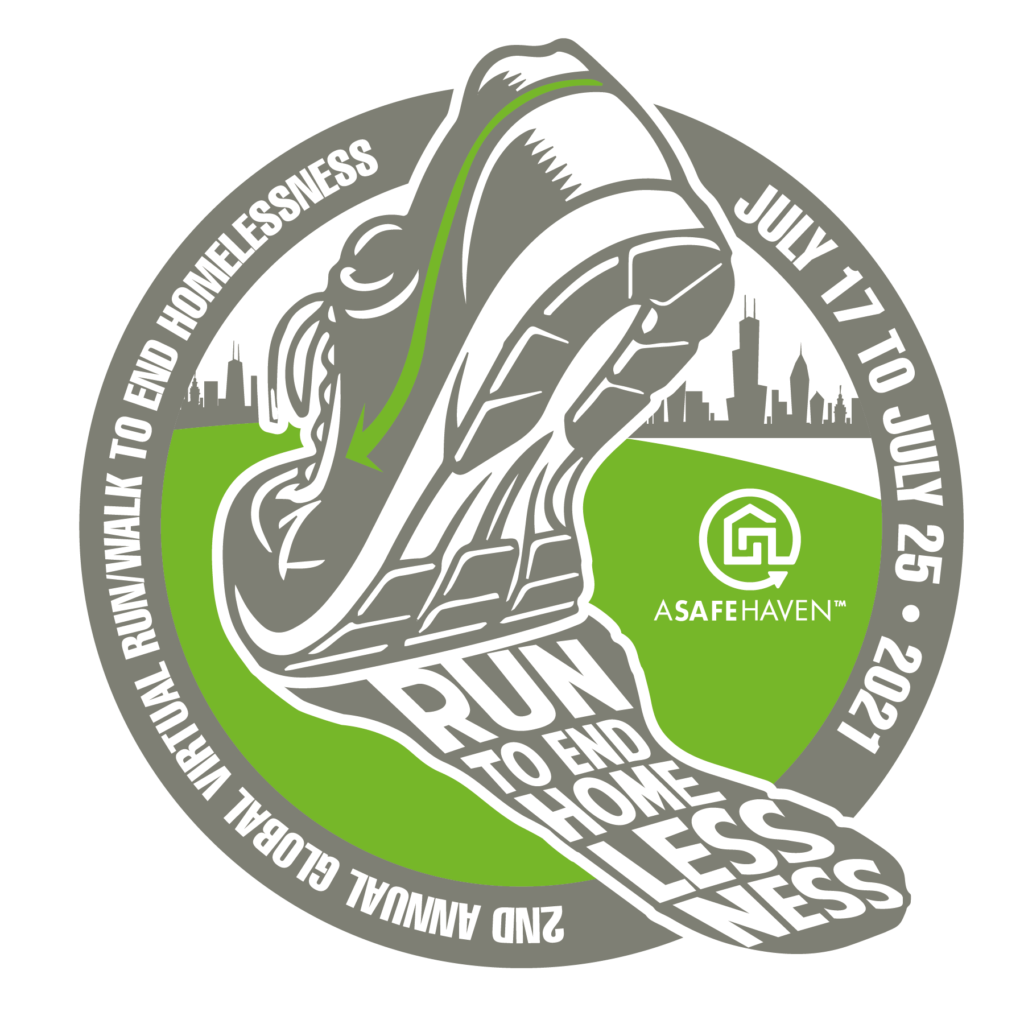 STEP 1: REGISTER AND FUNDRAISE
Sign up for the event and then tell the world! Set up and share your fundraising page any which way you can to start building your fan club.
STEP 2: GET THE SWAG
We've made it easier than pie. Included in your registration fee is packet mailing. So, sit tight at home and your race packet will come to you. A custom neck gaiter that can be worn 12 different ways is included in the VIP package. Gaiters for the standard registration option and t-shirts are available for an additional fee. Packets will begin arriving July 10.
STEP 3: DOWNLOAD THE COURSE APP
Search for RaceJoy on your phone's app store and download for free. Search for the event and complete a short registration. Follow the on-screen instructions to test tracking and set up alerts. You can run or walk anywhere!
STEP 4: PICK A DAY AND DO IT
Run or walk any day within the run period (July 17-25). You can start and finish your race wherever you want, even your front door.
– Lace-up and watch a special pre-recorded opening ceremony program at asafehaven.org
– Open the RaceJoy app and press "Start."
– Run or Walk your chosen distance (Kids Dash, 1-mile, 5k, 10k, Half marathon, or Full Marathon)
– Post your results using an easy pop-up button on RaceJoy
– Create and share the perfect Insta or Facebook post
STEP 5: CELEBRATE WITH US
Tune in on Saturday, July 24 for a special live-streamed virtual post-event celebration at asafehaven.org with music, special thanks, and exclusive offers
---
This year's virtual Run to End Homelessness features a special swag item for this year only. Check out exclusive neck gaiter that can be worn 12 different ways. It has life well beyond the COVID-19 era as a headband, armband, hair tie, do-rag, and more! This collector's item, shirt, and shipping to you are included in the VIP package. Gaiters for the standard registration options + additional gaiters and commemorative t-shirts are available for additional fees.
---
---
SPONSORS
SILVER
---
BRONZE
---
KID-ZONE
---